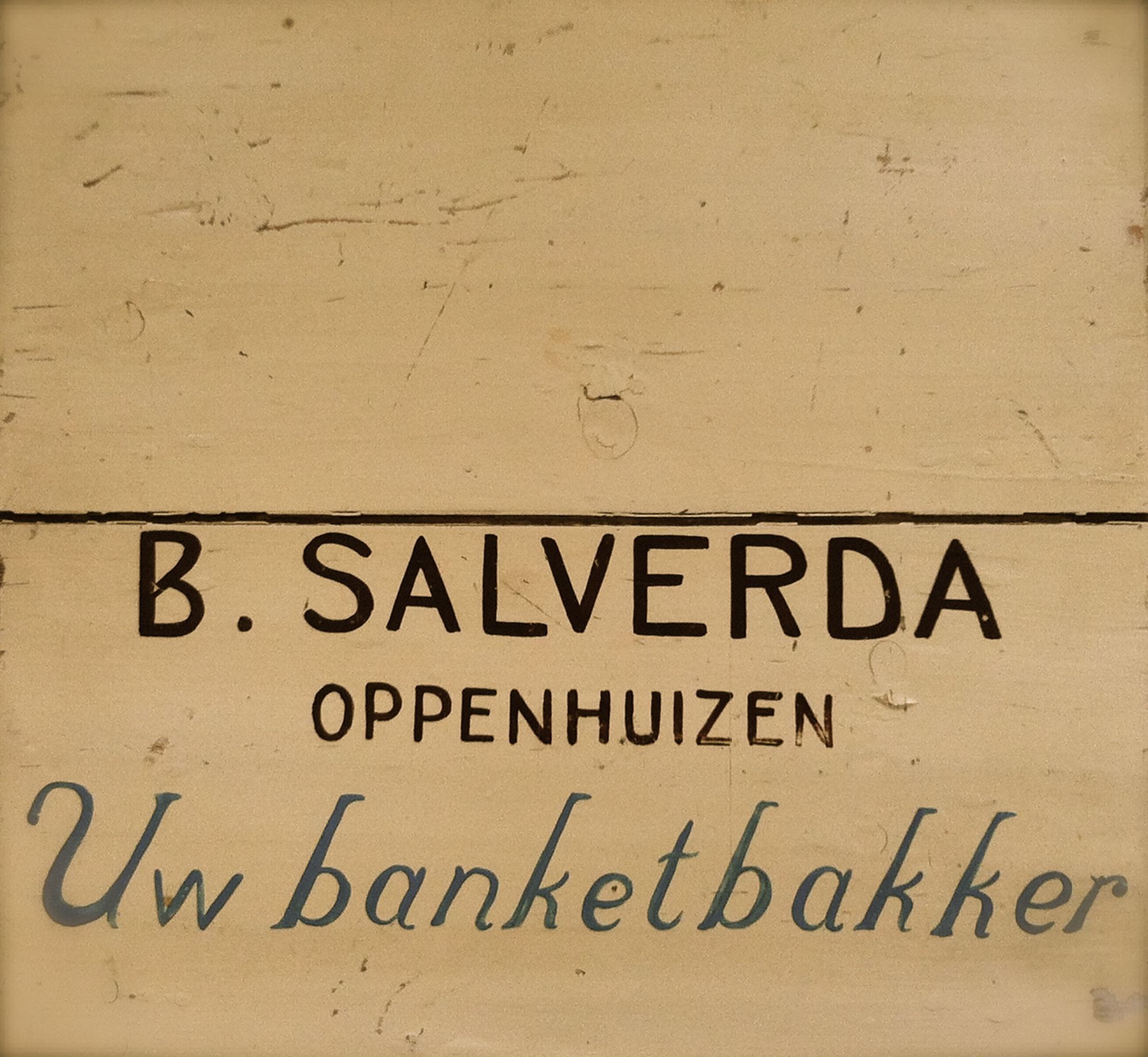 Klaas Salverda grew up in a bakery in the small farming community of Oppenhuizen (Toppenhuizen), Friesland, the Netherlands. Klaas' father, Bauke, owned a small bakery which was located in the front of their home where Bauke and his wife Geertruida raised 9 children. Klaas spent six and a half years of education and training at institutions in the Netherlands to acquire certification in bread baking, pastry and cake baking, decorating, and many other areas of focus. Four years of service in the Dutch military also utilized Klaas' training and skills in food preparation as he served preparing meals for hundreds of hungry troops. Klaas also worked as a head baker and pastry chef in Sneek, where he met his soon-to-be bride, Johanna. The first two years living in Canada were another opportunity for Klaas to gain more knowledge and experience from well-seasoned English and Scottish bakers working for a large bakery in Welland.
Bauke and Geertruida also immigrated to Canada with five of their children in 1973 to join Klaas and Johanna on their Canadian adventure. When Klaas and Johanna purchased the bakery (1974), Bauke also continued to bake with Klaas, bringing with him a depth of knowledge and experience baking in the dutch tradition. Suikerbrood was one of Pake's (Friesen for "Grandfather") passions and specialties. This recipe was passed down to Klaas, and now to Benjamin, and is rooted in a strong family history, where the best ingredients are mixed with certified training and a passion for fine baking.
Benjamin grew up how his father did, immersed in the realm of fine ingredients and baking techniques. With strong connections to Dutch heritage, Benjamin's affinity for traditional Dutch baking guarantee's that these products will maintain a strong presence in the store. In addition to a natural skill and passion for baking, Benjamin also attended George Brown College, completing several Diplomas in bread baking, pastry, and cake decorating. Benjamin brings a fresh approach to the products, while also embracing the time-honored aspects of what has been passed down from his father and grandfather. Working many long hours together, a unique bond was created between Benjamin, his grandfather Bauke (whom Benjamin is named after), and Klaas. Bauke passed away in 2008, but his legacy at the bakery remains. The tables used for rolling dough and preparing pastries and cakes hold many touching memories for the Salverda family as work was, and is, accompanied by stories, much joy, some grief, and, always, laughter!
Many past employees have made their way into what we call the "Bakery Family", and to those individuals, we are ever thankful for their dedication, hard-work, loyalty, and friendship!